Zefran Group is a documentary, feature and short film production company, founded in 2018. It is currently involved in developing films, television projects and documentaries for international distribution. It is based in Italy, but it operates worldwide.
TEAM
Francesco Zei – CEO and Lawyer
Nicola Vitale Materi – Screenwriter and Producer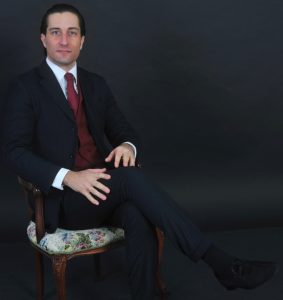 He is currently involved – as a producer as much as a screenwriter – in developing film and television projects for international distribution. Recently, he was entrusted with developing the film and television arm of Giunti. Giunti is Italy's third publishing group, embraces all types of publishing, and heads a 180 bookshops network in Italy. He collaborated with Italian broadcasters such as RAI, Canale 10 and Video Firenze, producing commercials and corporate videos, a feature film, web series and short films, some of them awarded with prizes in renowned festivals. He graduated in Cinema and Performing Arts in Italy, where he was born. He speaks Italian, French, Polish and English. He currently works and lives between Italy, Monaco and Poland.
Matteo Piccinini – Director and Author
He graduated from the Academy of Fine Arts in Florence, where he was born. He worked with the most important production companies in Italy, for Italian and international brands such as Danone, Peroni, Agip, Eni, Fisher Price, Mattel, General Electric, Phonak, Pininfarina and Intel. He directed various short films and features presented to many film festivals and won international awards. He is accredited to major Film Festivals and Markets in the world, such as Cannes, Venice and Los Angeles. He teaches film directing in institutes and workshops in Italy and abroad, such as Istituto Marangoni in Milan.